Dr Bill Crawford
Dentist
Dr Bill Crawford is a highly qualified dentist who graduated from the University of Melbourne in 1989 with a BDSC. He has completed further education in Surgery and Implants.
His main interests include General Oral Surgery, Implants and Reconstruction Dentistry. Throughout his time in oral surgery, Dr Crawford has performed nearly 4000 implant procedures, as well as 5000 prosthetic procedures.
In his spare time, Dr Crawford enjoys cycling in the outdoors. He adores his dogs and loves spending time with his five children.
Mariam Botros
Senior Dental Therapist
Mariam graduated from the University of Melbourne 2002 as a dental therapist, caring for most of the oral and dental needs of patients of all ages but specifically children.
Preventative dentistry is of great interest to Mariam. She wants to give children pleasant dental experiences, endeavouring to help them feel confident and comfortable through out their dental visits.
She is able to show great compassion and has much experience in dealing with children with special needs, taking them slowly and gradually into extensive dental treatment when needed.
She has 10 years of experiences working as a dental therapist, in the beautiful country side of Victoria, and has worked with a variety of dentists, including seniors, juniors and new graduates, both Australian and overseas trained.
Mariam loves treating patients with both her heart and mind. Her philosophy in practicing dental therapy is "Always remember to treat patients and not just teeth!"
Outside of work, Mariam manages her time as a wife and a mother of young teenagers. She likes cooking, supporting young teenagers in her community and learning Zumba dancing.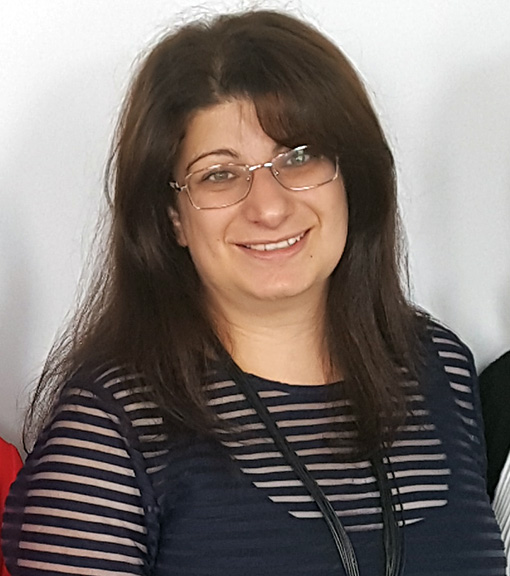 Dr Aurelius Sladen
Dentist
SMBS (Hons), DDS (Melbourne University)
Dr Aurelius Sladen strives to deliver the best long-term outcomes for his patients. His kind, empathetic and gentle approach to dentistry places his patients needs above all else.
Dr Sladen completed a Bachelor of Biomedical science at La Trobe university where he obtained first class honours prior to him completing a Doctor of Dental surgery at The University of Melbourne.
Dr Sladen spent the first year of his career working in regional NSW where he developed sound knowledge of all aspects of dentistry. He loves all forms of dentistry with a particular interest in oral surgery, periodontics (gum treatment) and fixed prosthodontics (crown and bridge). He strives to stay at the forefront of dentistry by attending regular professional development courses.
Outside of dentistry Dr Sladen enjoys various hobbies such as camping, fishing and four wheel driving.
Dr Harleen Sahota
Dentist
Harleen Sahota grew up in Sydney and attended her college abroad graduating with her degree in BDS in 2018. After that she moved back to Australia completing her Australian Dental Council Exams.
Harleen has experience working in both public and private sectors. She has organised and attended several dental camps in rural areas during her practice and believes she can make a difference in her patients' lives. Harleen believes in providing the best possible care for each patient on a long-term basis.
She offers her patient to be active in their treatment decision process educating them as to how they can maintain a healthy smile for life. Harleen has great respect for her profession and spends countless hours studying and attending continued professional education courses.
Outside dentistry, Harleen loves spending time with her friends and family. She is fond of cooking different cuisines, travelling and reading stories based on real-life experiences.
Dr Sharifa Tartoussi
Dentist
Dr. Tartoussi believes that the patient should be the curator of their own dental experience. Through the formation of collaborative relationships with her own patients, she endeavours to aid them in achieving the best possible healthcare outcomes with treatment modalities that are tailored to their specific needs in a comfortable, nurturing environment.
Having graduated from The University of Melbourne Dental School in 2018, Dr Tartoussi has spent her formative years in the oral healthcare industry gaining experience across several settings, including both public and private, rural and urban. She completed her General Dental Residency as part of the inaugural cohort for the program in 2021 and strives to maintain a keen attitude to life-long learning as she moves through an ever-changing industry.
Dr Tartoussi is of middle-eastern descent with the ability to accommodate her Arabic speaking patients. When she isn't caring for her patients, she can be found taking photos with her film camera, playing her ukulele or exploring one of the many national parks our beautiful backyard has to offer.