A Specialised Department
Families will be pleased to know we have a special department for children, adolescents and young adults including dental and oral care by a senior dental therapist with approx 15 years experience in children's dental and oral needs.
Infants
When should children's teeth be examined?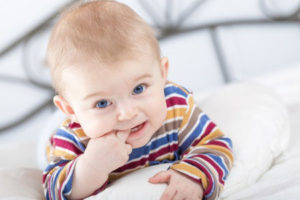 Your infant's mouth should generally be checked as soon they begin teething in order to ensure a great healthy start. Did you know that dental decay can spread in children's baby teeth much faster than adult teeth?
Teenagers
It is highly recommended that you seek professional dental support to care for your teenager son or daughter dental needs. Through our extensive experiences in dealing with teenagers, and aided by viewing dental radiographs and photographs, we can help train teenagers to care for their dental and oral health responsibly.
Child Dental Benefits Schedule
You may have heard of this government sponsored scheme. It is a Medicare scheme wherein each eligible child (2-17years old) is entitled to $1000 worth of dental treatment every two years. Treatment includes:
Comprehensive examination and follow up reviews
Teeth cleaning in one or several visits
Restoration of decayed teeth
Removal of badly affected teeth
Pits and Fissure Sealant
We do our best to meet your child dental needs, under the child dental benefit scheme, whenever possible avoiding or limiting your out-of-pocket expenses. Children must have their teeth checked every six months for the same reason that adults do. Furthermore, please be aware that dental disease can damage primary teeth much quicker than permanent teeth. Additionally, infection can reach permanent teeth from neighbouring sick primary teeth quickly. Come in and talk to us about your child's eligibility.